For complete end-of-line management, we offer various solutions capable of meeting market demands, including palletisers.
Our palletisers can be combined with both case packers and wrappers/bundlers, are designed with a semi-portal construction and are based on 4-DOF interpolated Cartesian axes. They can manage up to 3 lines of incoming products and 3 pallet stations.
Packed products (in bundles, bags or boxes) are conveyed by motor-driven belts from the packaging machine to the palletising area. Here, according to the model, a gripper picks the box up and places it onto the pallet according to the desired collation. Once the products are all positioned on the pallet, the latter is manually or automatically transferred to the storage area.
We offer a "basic" version (pallet positioned by the operator) which can be upgraded with optional devices in order to achieve completely automated management:
semi-automatic pallet change (conveying chains);
automatic pallet change (conveying chains + pallet magazine);
special product directing devices.
The pick & place system is designed to suit product type and collation. The main systems include: - mechanical pick & place (standard) - suction pick & place (optional).
Suitable for palletising a wide range of products, Microline's automatic palletiser is available in various versions:
MLP 11 - one pick, one place
MLP 12 - one pick, two places
MLP 22 - two picks, two places
MLP 23 - two picks, three places
Designed for average sized production rates, up to 7/8 placements per minute.
For any special request or simply an explanation, please contact us at sales@microlinesrl.it
Please always specify the following so that we can give you an immediate, detailed reply:
type of product (box/bundle/other)
size and weight of the individual product
product feed rate and method
configuration on pallets
---
FLOW CHART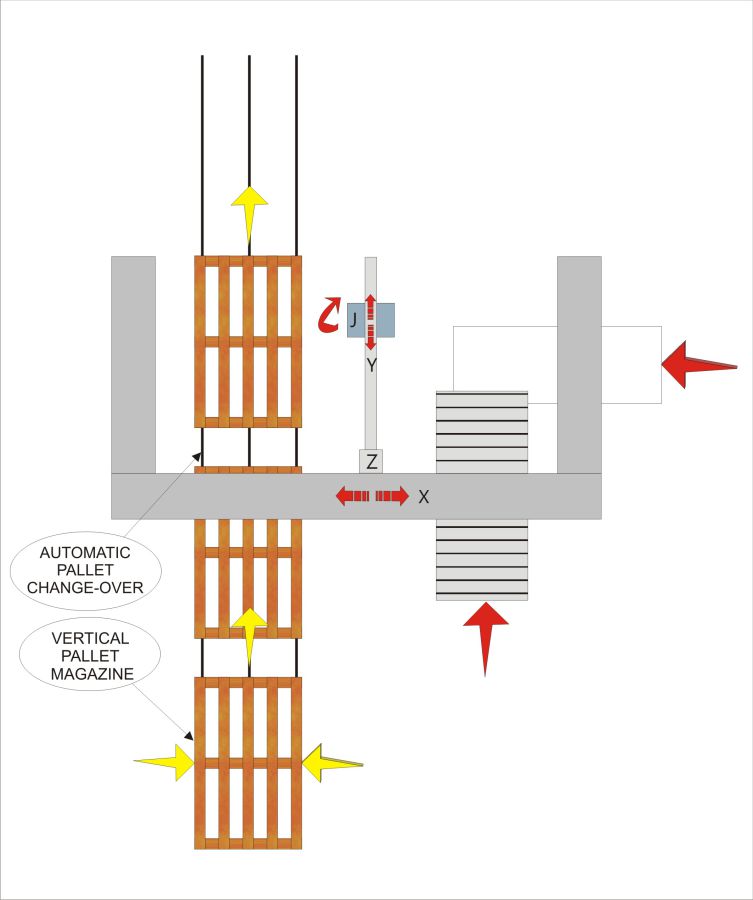 MLP 11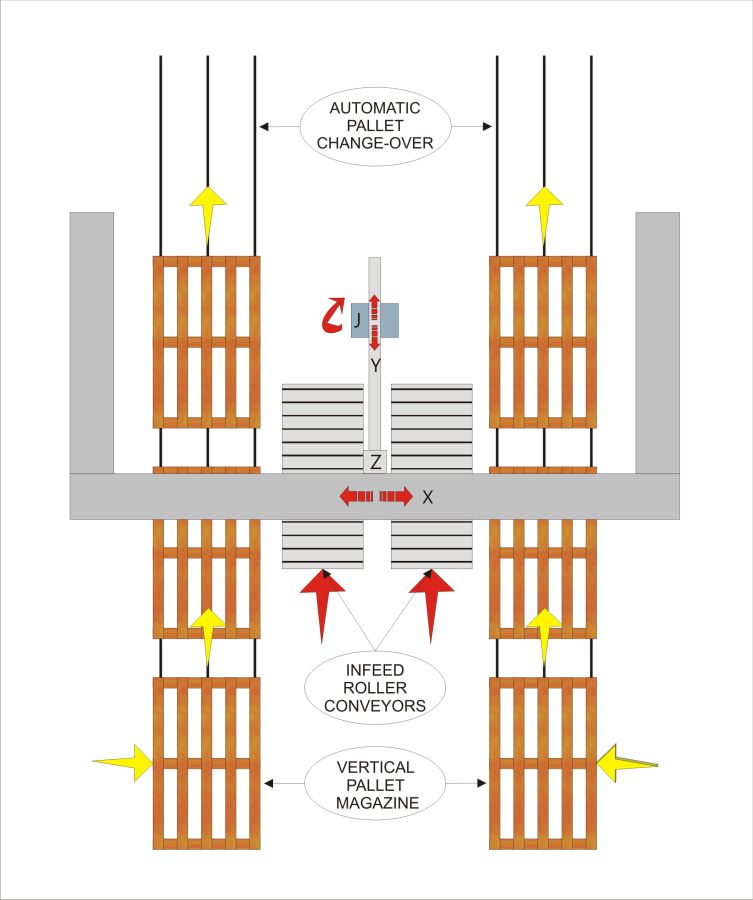 MLP 22