AUTOMATIC CASE PACKER WITH SIDE-LOADING SYSTEM
Automatic tray packer/case packer with a horizontal filling (side-loading) system, available in the versions: 600, 600 Maxi, 800, and 800 Maxi.
The machine picks up a pre-glued carton blank for an "American-type" slotted case from the case magazine, erects the case (with positive flap folding), fills it (according to the chosen collation) and closes the case with adhesive tape or hot-melt glue.
The products (multi-purpose, industrial, and hospital paper rolls) coming from the upstream cutting station can be automatically inserted into a divider to be arranged in parallel lines (up to 5), collated, stacked and inserted into the case according to the set configuration. The case is then closed with adhesive tape or hot-melt glue.
The tray / case packer features a 1-metre capacity magazine that allows high autonomy; the case magazine can be topped up/loaded without having to halt the production cycle.
Production speed up to 12 cases per minute.
If the machine has to manage cases of different sizes and different collations, "size change parts" (parts to be replaced in the machine's case erection and filling unit) are supplied. Changeover operations are quick (max. 10/15 min.) and simple.
This model can be customised with the addition of modules, including:
different types of infeed systems, according to product features, orientation and speed;
second external case magazine which doubles autonomy;
applicators and distributors of product protections (made of cardboard) for windowed boxes such as open top or display cases ("C" cover lid);
hot-melt sealing station;
filled case directing devices, to arrange finished products in the most suitable position for palletising;
remote service modules.
---
FLOW CHART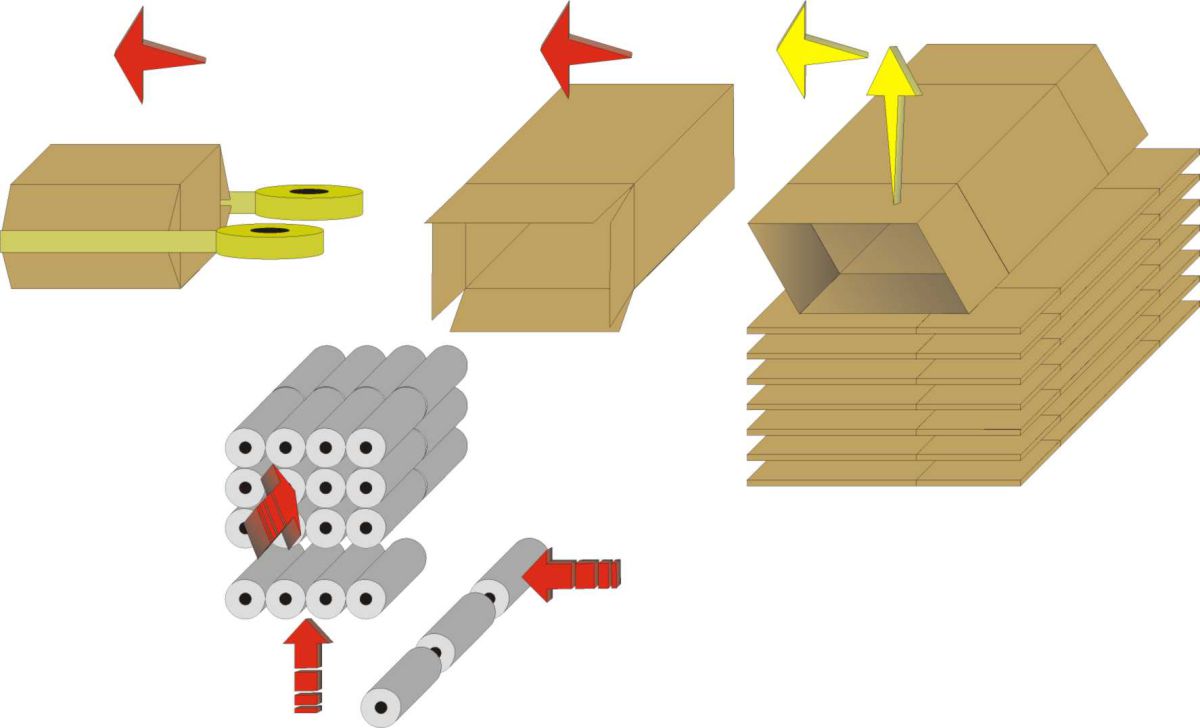 Right-angle feed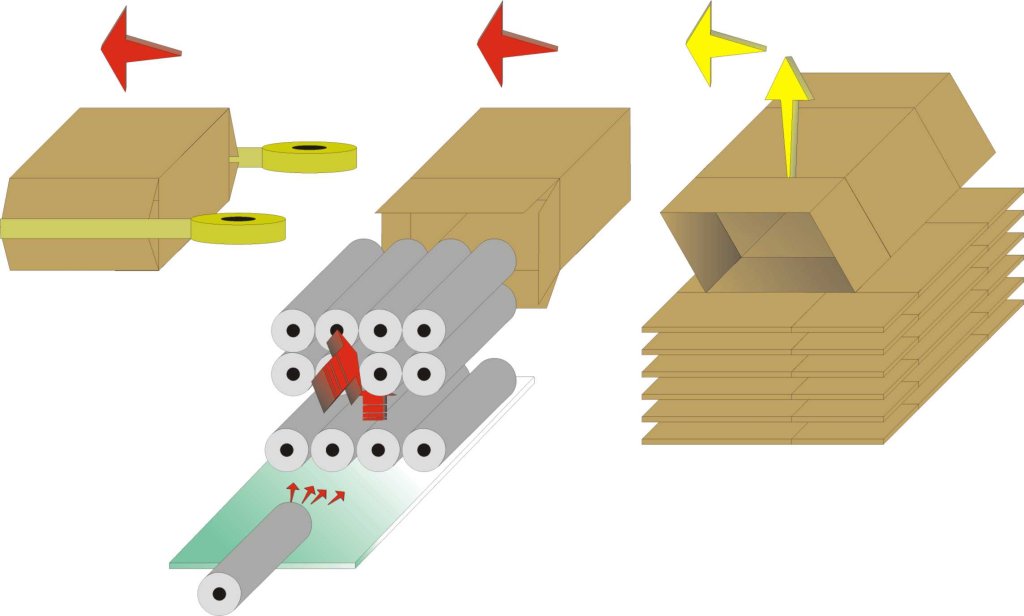 In-line feed